L'ambulatorio di cardiologia del Centro Polispecialistico Agunco offre un accurato inquadramento cardiovascolare mirato a verificare lo stato di salute dell'apparato cardiocircolatorio, sia a scopo preventivo sia curativo.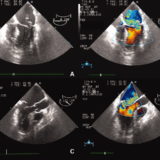 Il cardiologo effettua visite cardiologiche integrate dai principali accertamenti diagnostici necessari, come l'ecocardiogramma color doppler, il monitoraggio della pressione arteriosa nelle 24 ore, l'Holter ECG 24 ore, test da sforzo massimale.
Al fine di curare o prevenire le situazioni patologiche, vengono forniti al paziente tutti gli strumenti e le conoscenze a disposizione per il benessere psico-fisico, e vi è una stretta collaborazione anche con altri specialisti per la migliore presa in carico del paziente.
Nei casi di ipertensione cardiaca è disponibile il biofeedback, tecnica poco invasiva particolarmente adatta come supporto alla terapia farmacologica o come approccio sostitutivo.
Al Centro Medico Santagostino c'è anche l'ambulatorio di cardiochirurgia per le consulenze specialistiche per porre eventuale indicazione all'intervento cardiochirurgico, prendendo in considerazione la fattibilità e il tipo di intervento oltre al rischio operatorio in generale.
Attention: The internal data of table "20" is corrupted!